To feel more like yourself, take a quantum leap. DIVE deeper into the shadows, and bring your gems into Your full spectrum Light and LIFE.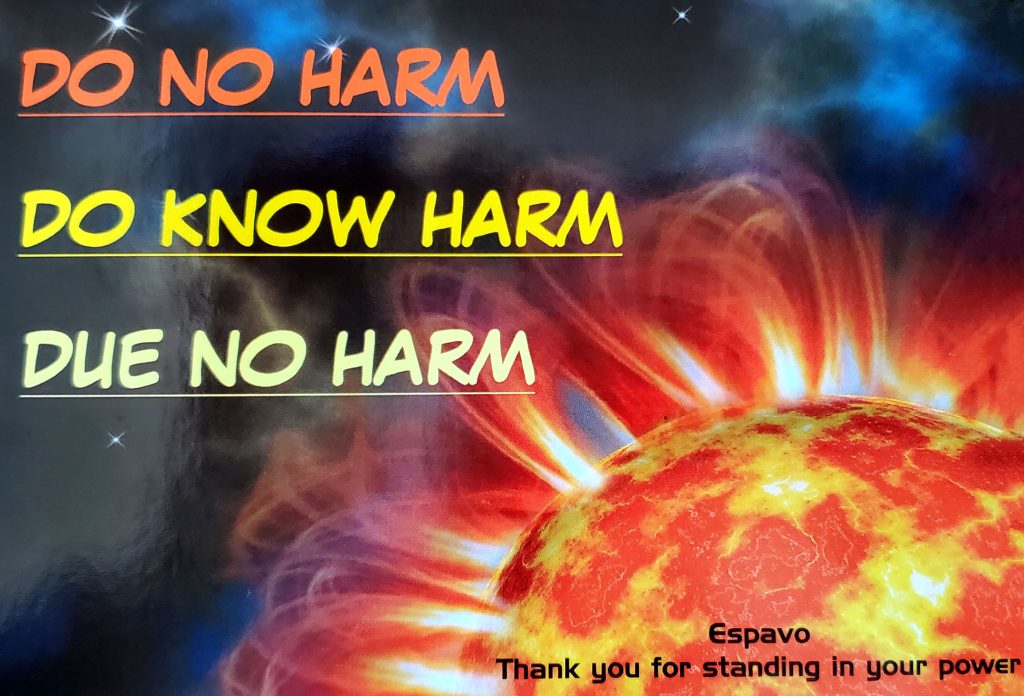 Identify something that is stressing you. While thinking about this, gauge how much
you feel it on a scale of 0-10. 10 means total anxiety-panic O means none.
THIS WORKS to CALM your Mind and gentle your Heart.
Take three deep breaths, letting each out, in a big sigh.
Cast your eyes back and forth quickly, from ear to ear in a zig-zag pattern.
Do this about ten times until you feel like you really want to blink.
Blink firmly 3 times, eyes closed tight and open wide.
Take 3 deep breaths. Notice the BIG Release. How do you feel?
Re-Calibrate your stress level on the scale of 1-10. Do you feel a difference?
Repeat as often as needed. This connects and calms the mind, relieving stress.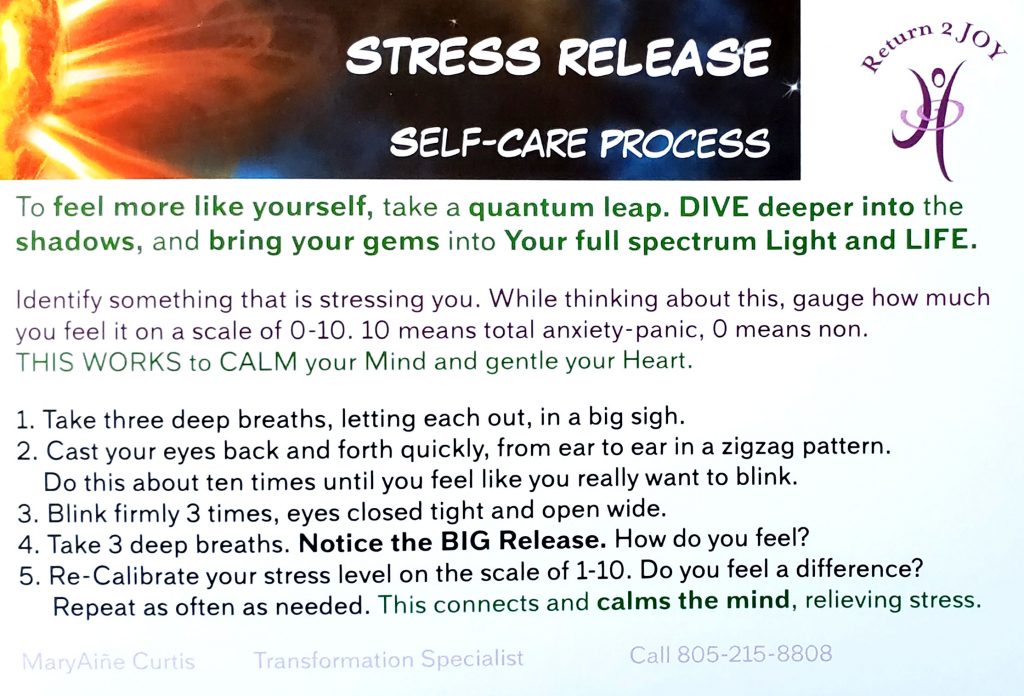 This free stress release, self-care process is the free companion to MaryAiñe's book: Sovereign Unto Herself. Click here to read more about it.